Battery Monitoring System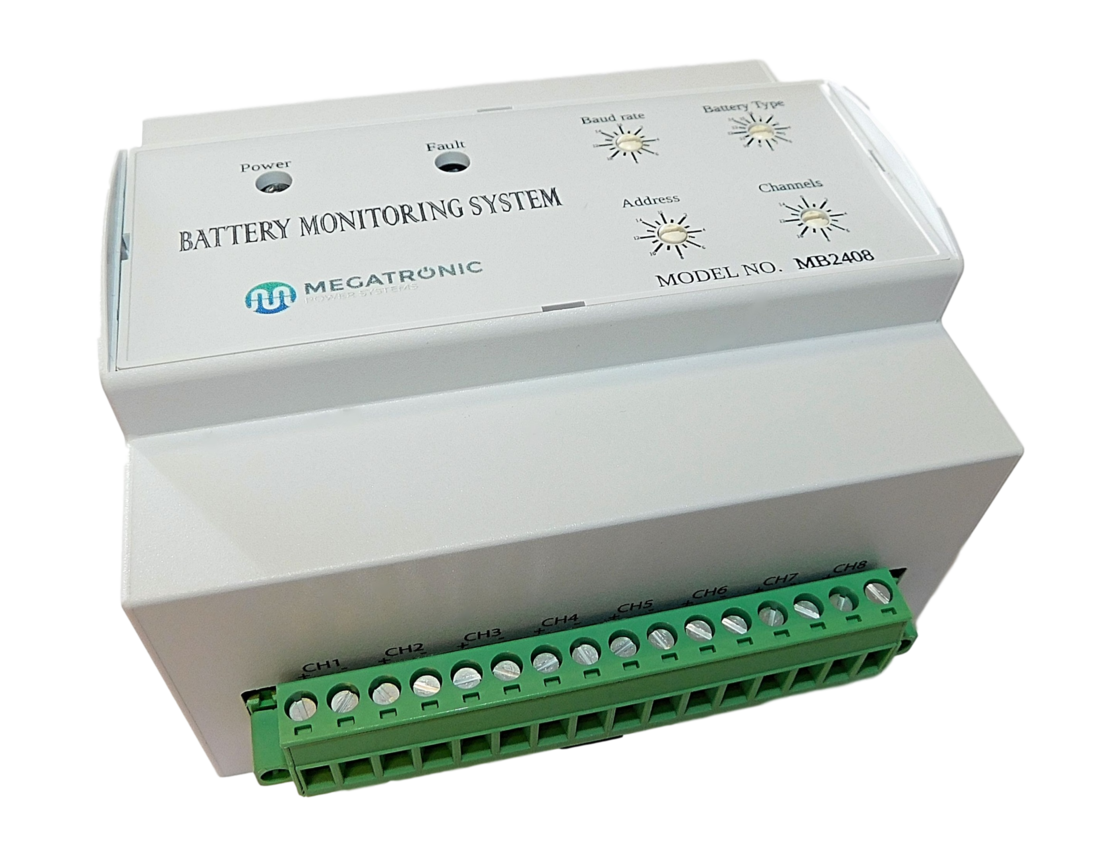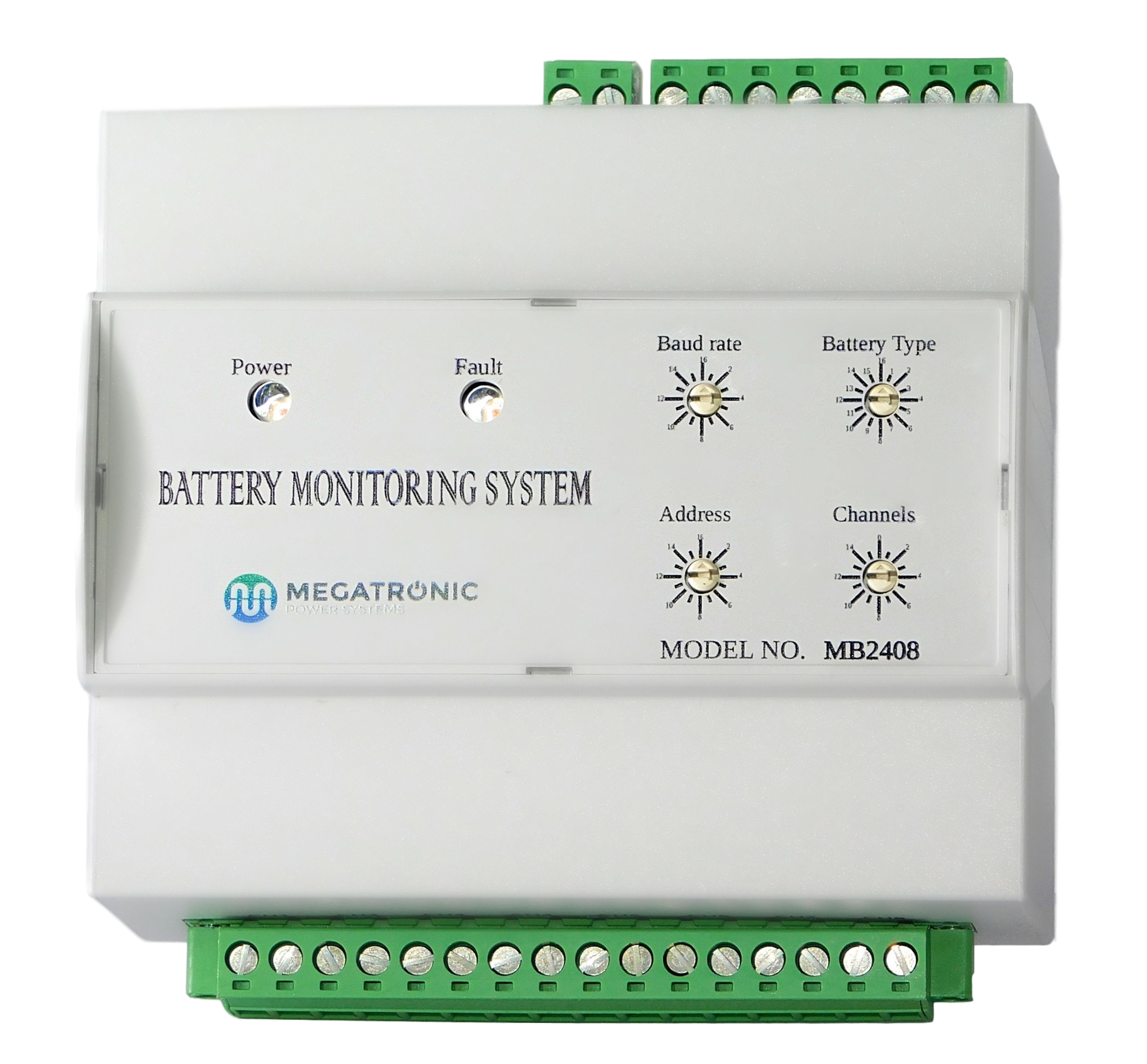 Our industrial Battery Monitoring System (BMS) offers protection, reliability and economic advantage to battery power storage systems. The system is a smart and flexible product thanks to its well-engineered innovative design. It is suitable to be used for any type of rechargeable batteries and specifically engineered around the latest lithium-Ion technology. The system is developed to detect the state of charge (SOW) and the health state of each individual battery cell on a bank of batteries. It can also be used to monitor a single battery system. The system can also control the charge of a battery storage system.
The Battery Monitoring unit 'MB2408' can be utilised on its own to monitor battery systems, or it can be integrated into a network. External SCADA and control systems can read/display the data and protect your battery power storage system. Each 'MB2408' battery monitoring module can cater for up to 8 cells. The 'MB2408' battery monitoring modules are modular and can be networked/linked together to monitor an infinite number of cells. The system is completely scalable. The system can be easily and efficiently retrofitted to any existing battery power storage system. It has a pro-active fault-finding software which detects individual battery faults prior to failure and raises warning before the whole bank of batteries suffers. Its cutting-edge engineering design ensures scalability, flexibility and reliability.
Click here to download our Battery Monitoring System Brochure
Click here to download our Battery Monitoring System Technical Specification Sheet